Check out our Agenda. We will code, have fun, and network for 24 h. Stay tuned!
Challenges
Climate Change Hackathon powered by Systematic
Globalworth Campus Bulevardul Dimitrie Pompeiu nr. 4- 6, Bucharest
November 19 - 20
Powered by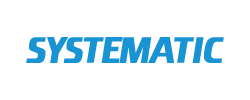 Big thinkers, techno-visionaries and computer developers – welcome to a hackathon dedicated to climate change.

This hackathon is about generating ideas on how we can create a better world for us all. As the infinite cost of climate change reaches irreversible highs, now is the time for bold collective action. The theme for this DevHacks session is related to tackling natural disasters. Natural disasters such as floods, droughts, cyclones, earthquakes, landslides, avalanches, and forest fires that took place in the last few years caused a huge loss of life, property, economy and infrastructure. And global warming is aggravating their frequency and intensity. Developers of all backgrounds and skills are welcome to participate, and we're looking forward to innovative contributions to an even more sustainable world.
By participating in this Hackathon, you have the chance to win: 1st prize - 1500 EUR, 2nd prize - 1000 EUR, and 3rd prize - 500 EUR.

Register
09:00 to 10:00 Registration & having coffee
Let's have a coffee together and start the day in a good mood.
10:00 to 10:15 Intro by our moderator
10:15 to 11:00 Announcing the challenges
The intro speaker from every single company will present an overview of the hackathon & will announce each challenge.
11:00 to 12:30 Debate time
The mentors will meet the teams and will offer their support, answer their questions, help them with advice, etc.
12:30 to 13:00 HACKATHON START
All teams will start coding at 13:00.
13:00 to 14:00 Power Lunch
14:00 to 18:00 Code & Meet the Mentors
The mentors will check if the teams need support & help if they have any questions for them.
18:00 to 19:00 Power Dinner
18:00 to 08:00 Hack through the night
08:00 to 09:30 Breakfast & having coffee
09:30 to 12:00 Hack & Code | Hack & Code
12:00 to 12:30 Code & Meet the mentors
12:30 to 13:00 HACKATHON END
13:00 to 14:00 Power Lunch before presentations
14:00 to 17:00 Presenting the demos / ideas/ applications
17:00 to 17:30 The jury will decide the winners
17:30 to 18:00 AND THE WINNERS ARE...